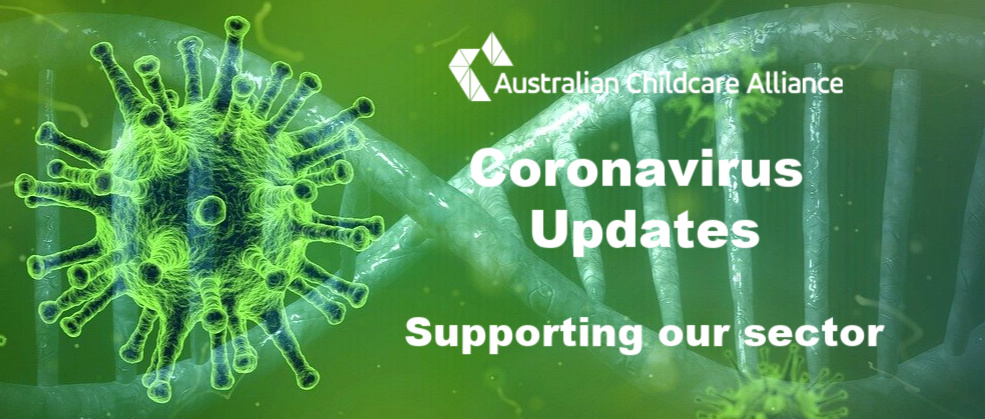 The Australian Childcare Alliance (ACA) is acutely aware of the enormous effect the risk of the Coronavirus has had on the early learning sector.

Our state bodies continue to receive numerous enquiries on a daily basis from our members seeking advice as they navigate through this ever-changing landscape. Service providers are focussing on the immediate impact of the pandemic, what they need to do right now, what contingency plans they need to have in place and whether or not there is some form of goverment financial support available to help keep individual service providers afloat.
In this context ACA has created this one-stop-shop webpage to provide our members with relevant, timely, accurate advice, all in the one place.
We encourage you to check it regularly - we will provide updates as the information comes to hand.


Please be assured that we are continuing to engage with Minister Dan Tehan and the relevant Departments on behalf of our members and the early learning sector, to make sure they understand the importance of ensuring that the early learning sector remains stable and that individual services remain viable throughout the coming weeks and indeed months.