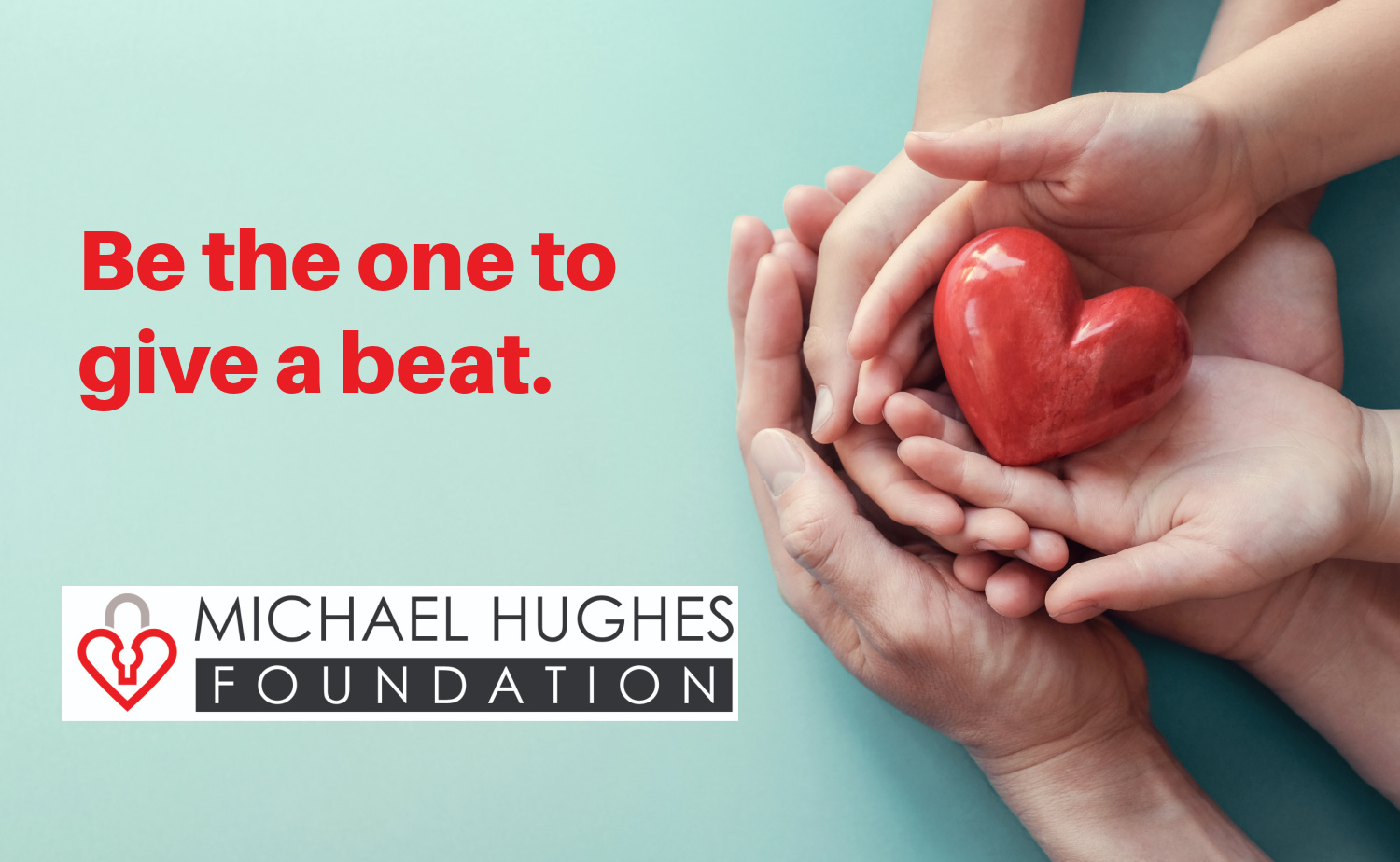 Why ACA has partnered with the Michael Hughes Foundation
ACA's vision is a future where every child in Australia has access to high quality, affordable and sustainable early learning programs.
In line with this vision, the provision of a safe environment which fosters the good health of the children, their families and the staff at each early learning service is paramount.
Whilst first aid qualifications and ongoing staff training are mandatory requirements for early learning services under the relevant legislation in the Education & Care Services National Regulations, the National Quality Framework and the Work Health & Safety Act, these requirements do not include mandatory equipment for the emergency response to cardiac arrest. Over 30,000 cardiac arrests happen out of hospitals each year. The data demonstrates that cardiac arrest does not discriminate - it can happen at any age in life for varying reasons.
For the person it is happening to, with every minute that passes without CPR or defibrillation intervention, survival decreases by 10%. Every second counts.
In Australia and across the world, many individuals are unable to recognise what a cardiac arrest is, let alone how to respond and increase chances of survival.
It is in this context that ACA supports awareness raising, communication channels and community collaboration in addressing cardiac arrest events.
We have therefore paired up with the Michael Hughes Foundation (MHF), whose mission is to turn bystanders into first responders in out of hospital cardiac arrest events.
The Heart Safe Communities Model
MHF advocates for HeartSafe communities – this is a community health approach which focuses on the strategic placement of defibrillators (and maintenance), technology and CPR training among the local community. A community is designated as "HeartSafe" to the extent it has developed and implemented a community action plan that incorporates the elements of the Cardiac Chain of Survival. It is a team effort to save a life.
ACA believes early learning services have the opportunity to play a role in this model, and we therefore support the ongoing education of the early learning sector about CPR and defibrillators (AEDs).
Our partnership with MHF aims to help educate and equip the early learning sector and the broader community with the knowledge and tools to allow for the best possible emergency response to cardiac arrest and first aid events in the local community.


The Legacy of Michael Hughes and Why MHF Exists
It was a Monday morning – quite an unremarkable morning. Two parents with a newborn baby were getting ready for the day and doing the everyday tasks of preparing for the work week. The day ended in a traumatic and grief ridden way.
Monday 29 April 2013 was the day that Michael Hughes collapsed and passed away from cardiac arrest. He was 38 years of age. It was unexpected. It was surreal. It was the most horrendous experience that could ever happen. Michael's family went through the avalanche of emotions that consume you when you lose someone… grief, guilt and a myriad of questions about how this could possibly have happened.
Following Michael's death, his wife Julie sought to answer as many questions as possible to make sense of what had happened and whether it could have been prevented. During her exploration into the nature of cardiac arrests, she came to learn the severity of the condition and the extremely low survival rate – only about 9% of people experiencing a cardiac arrest . She also became aware of the challenges in improving health outcomes that were linked to education, awareness, confidence levels and general fears of everyday Aussies.
With a small group of Founding Directors, Julie established the Michael Hughes Foundation in 2015 as a registered charity, to remember Mike and to help tackle this health issue by seeking change - positive change - to increase the confidence levels of community members in being able to step in during a health emergency, reduce time for individuals to act and to help save more lives among the 30,000+ individuals who experience a cardiac arrest each year.
You can read more about ACA's partnership with the Michael Hughes Foundation and how they can help educate and support early learning services here.
As part of Restart a Heart Day, MHF is running a number of educational webinars for the general community which you can share with your staff, family and friends here.
Sessions are fully online and available to attend from anywhere around Australia.
Further Educational Resources:
Fact Sheet: What is Cardiac Arrest
Blog: The Role of CPR
Blog: The Role of Defibrillation
Video: Ask yourself… How would you respond to a cardiac arrest?