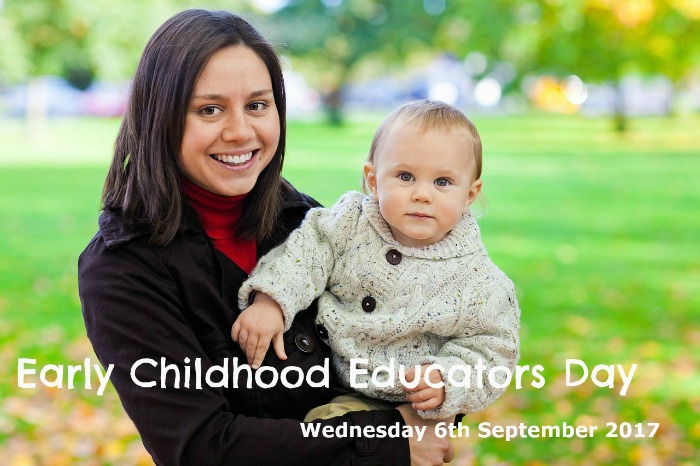 This year Early Childhood Educators Day will take place on Wednesday 6th September.
The purpose of Early Childhood Educators Day is to recognise and celebrate the work of early educators working in long day care, community care and kindergarten/preschool services, for their enormous contribution to the wellbeing and healthy development of the young children in their care.
The event was inspired by World Teachers Day, an annual event which is celebrated in more than 100 countries in October.
Event activities
Parents/guardians and their children Australia-wide are invited to say thank you to their early childhood educators through a range of activities on Wednesday 6th September, and throughout the week of celebrations.
These activities may include giving a thank you card, a hand-made gift, painting or drawing, a bunch of flowers or baking them a healthy treat.
Long day care, community care and kindergarten/preschool services are invited and encouraged to support the event by:
creating an early childhood educator 'thank you wall' or 'thank you tree'
creating a giant "thank you" card for display in the reception area of the centre/kindergarten
organising a morning/afternoon tea
promoting the day with posters leading up to the event, as well as via their email newsletter, website and social media
Watch the space!
To help celebrate Early Childhood Educators Day, the ACA will produce a suite of communications materials including a short video, a poster, and some fun printables for a "thank you" wall or tree to be displayed in ECEC services.
These will be circulated to ACA members and also promoted across the sector in the months leading up to Early Childhood Educators Day, to encourage all ECEC services to get involved and say thanks to our early childhood educators.
We look forward to your support.