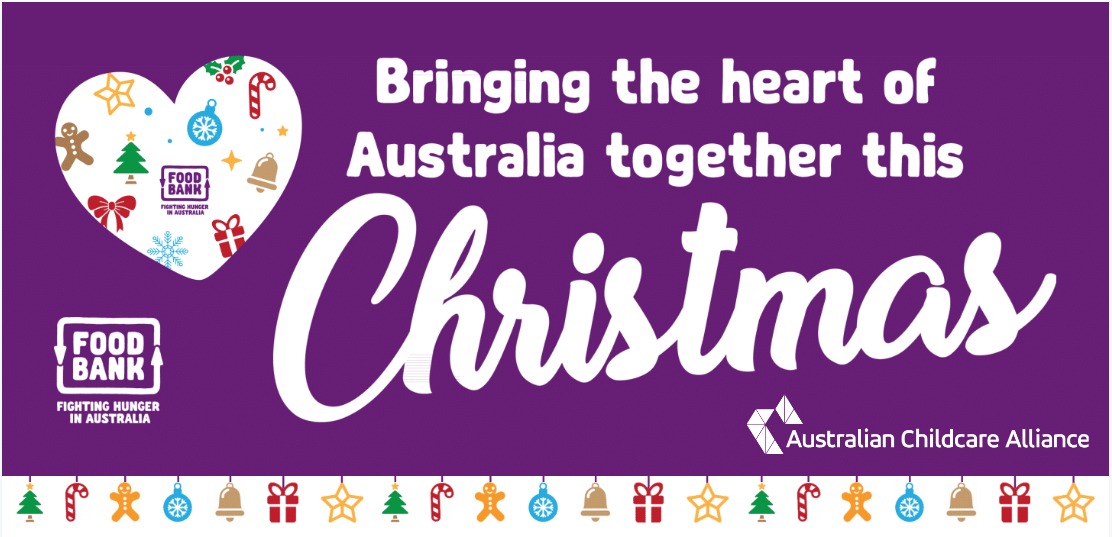 As Christmas 2018 approaches, ACA is proud to join forces with our friends at Foodbank to support this year's fundraising initiative for families doing it tough this festive season.
Many families with young children across Australia experience food insecurity (a lack of access to a sufficient supply of affordable and nutritious food).
According to the Foodbank Hunger Report 2018, over 4 million Australians have experienced uncertainty around where their next meal is coming from in the last 12 months. This is an in increase of 400,000 people since the 2017 report.
Australians living in regional and remote areas are 33% more likely to have experienced food insecurity in the last 12 months than those living in cities.
Sadly children represent 22% of all food insecure Australians.
This year's "Bringing the heart of Australia together this Christmas" appeal aims to allow those families struggling to put food in their cupboards to enjoy some essential food items this Christmas, enabling them to bring their family together, celebrate and create new memories.
"Last year we raised enough funds to purchase 59 meal boxes, which were sent to families in need nation-wide." ACA President Paul Mondo said. "We were super proud to be part of Foodbank's collective Christmas fundraising effort, which resulted in over $15,000 being raised."
"As in previous years, we're encouraging early learning service providers and their families to support this initiative by organising their own fund-raising activities within their centres, and then forwarding the funds to the ACA to enable a collective donation to this worthy cause." Mr Mondo said.
"We'll announce the total amount earned and the number of families we have been able to help this Christmas in mid December." Mr Mondo concluded.
Early learning service providers may like to:
let families know about the fundraiser by handing out or displaying the pdf poster (718 KB) in your centre or sharing a link to this webpage in your newsletter



organise a gold coin donation 'dress up' day.



organise a Christmas bake sale - parents donate baked goods to sell, with the proceeds donated to the appeal.



organise a gold coin donation Christmas performance for parents.



place a "Bringing the heart of Australia together this Christmas" donation tin or box in your reception area using the image printable label here (119 KB) .



print out the pdf colouring in sheet (380 KB) and share it with the children to decorate and put on display.



print out the Christmas decoration tokens ( pdf $5 token (261 KB) , pdf $10 token (88 KB) , pdf $20 token (84 KB) , pdf $50 token (88 KB) ) and put them on your Christmas tree or hang them somewhere as decorations to reflect the level of funding you have raised for this cause.



take some photos of your activities related to this appeal (with permissions if required) and post them to Facebook using the hastag #FoodbankAusChristmas so the Australian community can see and share your pictures!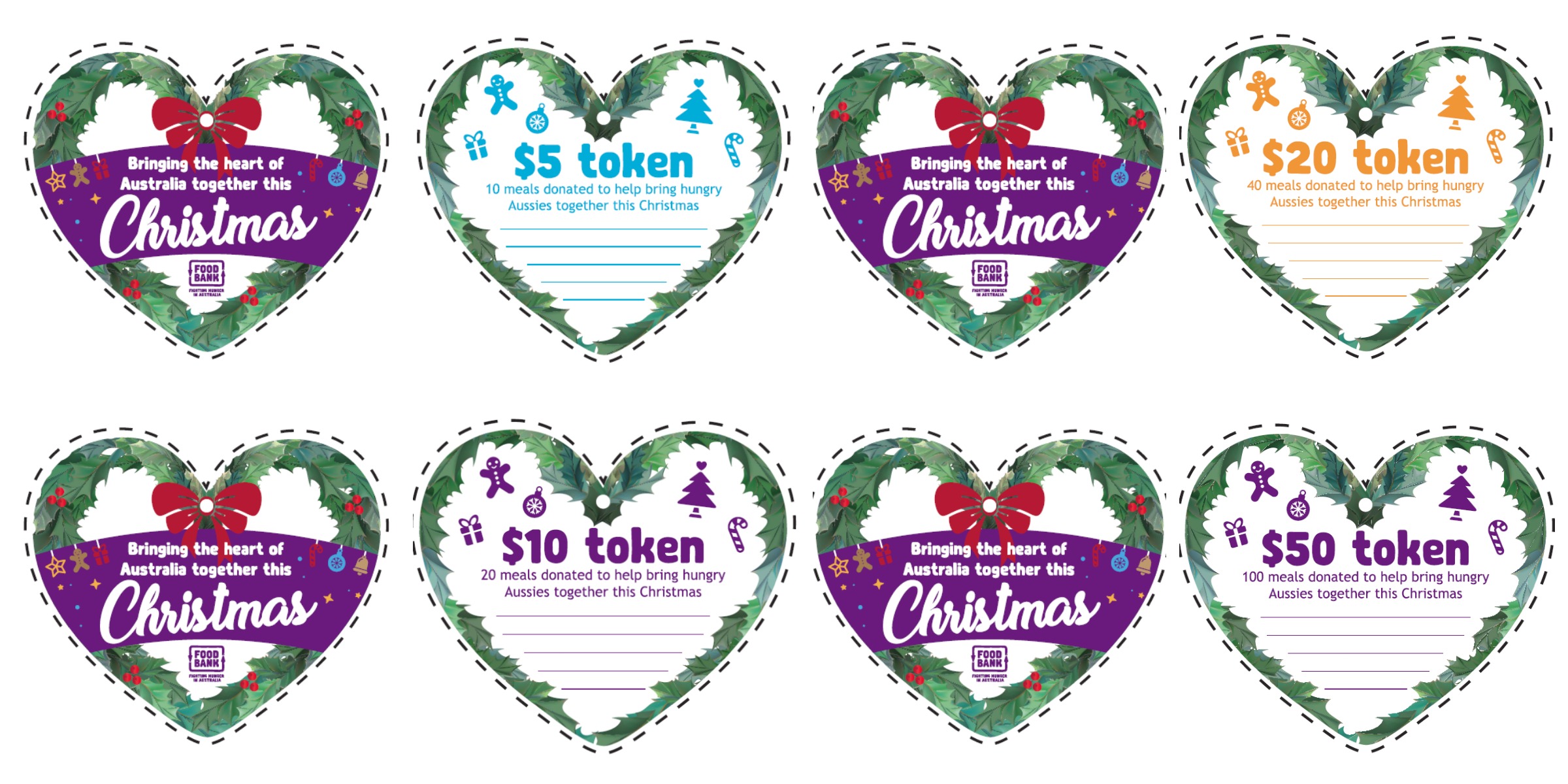 Please deposit your raised funds by Thursday 13th December, to ensure adequate time for ordering, packaging and delivery of the food boxes.
Direct deposit your funds to the ACA "Bringing the heart of Australia together this Christmas" appeal by clicking on the button below.
ACA thanks you in advance for your support in helping all Australians enjoy a festive Christmas, regardless of their circumstances this year.
For more information about Foodbank Australia, visit www.foodbank.org.au.