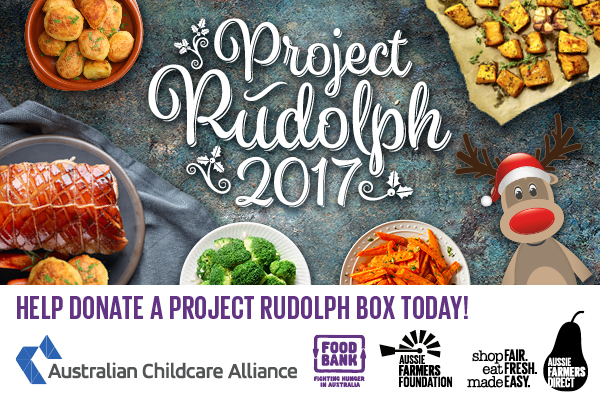 Following
last year's success
in raising funds for Project Rudolph, the ACA is proud to support this initiative again this year. Project Rudolph is a Christmas appeal which aims to deliver freshly packed Christmas meal boxes to struggling Australian families.
The joint initiative between
Aussie Farmers Direct
and Australia's largest hunger relief organisation,
Foodbank
, encourages Early Childhood Education and Care (ECEC) services to get involved by organising their own fund-raising activities within their centres, and then forwarding the funds to the ACA to enable a collective purchase of food boxes for this worthy cause.
"Last year we raised enough funds to purchase 57 meal boxes, which were sent to families in need nation-wide." ACA President Paul Mondo said. "We would be delighted if we could exceed this number this year."
Many families with young children across Australia experience food insecurity (a lack of access to a sufficient supply of affordable and nutritious food). According to the
Foodbank Hunger Report 2017
, 3.6 million Australians have experienced uncertainty around where their next meal is coming from in the last 12 months.

A staggering 48 per cent of those struggling to feed themselves and their families are employed, while 27 per cent are children.

"The report exposes how increasing numbers of people are falling into food insecurity simply due to the rising cost of life's basics," according to Foodbank Australia's Chief Executive Officer Brianna Casey.

Project Rudolph aims to help these families at a time of year that can be emotionally difficult under challenging circumstances. By providing the essential ingredients for a family dinner – roast meat, carrots, spuds, pumpkin and of course, Christmas cake – we can help ease the stress for families doing it tough and help them enjoy this festive season.

For ECEC services, being a part of Project Rudolph is easy – just follow these simple steps:
Organise a fund-raising activity at your centre such as:

a gold coin donation 'dress up' day
a Christmas bake sale (parents donate baked goods to sell)
a gold coin donation Christmas performance for parents
a Project Rudolph donation tin or box in your reception area (You can print this

pdf

label

(293 KB)

out for your tin/box)

Print out and display the

pdf

Project Rudolph poster

(1.12 MB)

in your centre
Print out the

pdf

coloring in sheet

(266 KB)

and share it with the children to colour it in.
Then scan or take photos of a few of the children's completed sheets and email images to the

This email address is being protected from spambots. You need JavaScript enabled to view it.

so we can send one or two copies with each food boxes. (You don't have to send them all - just two or three colourful ones would be great, with name and age filled in.)
Encourage the families at your service to make a donation via your regular communications channels
Direct deposit your funds to the ACA Project Rudolph appeal by clicking on the button below.

Please deposit funds by Monday 11th December, to ensure adequate time for ordering, packaging and delivery of the food boxes.

With the funds raised, the ACA will buy the hampers from Aussie Farmers Direct, who will pack up all the ingredients the week before Christmas. Our friends at Foodbank, the largest food relief organisation in Australia, will then deliver Project Rudolph boxes to eligible families across Australia.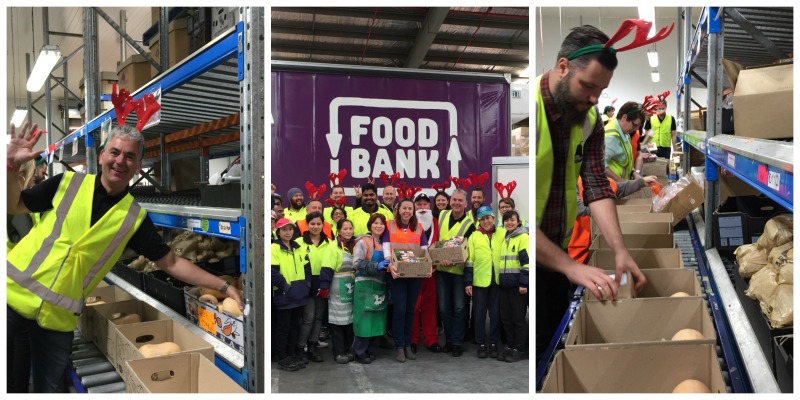 For more information about how your service can get involved, please contact your
ACA state body
.

Alternately, if you wish to purchase a hamper directly for donation, or encourage the families at your service to do so, please click here.