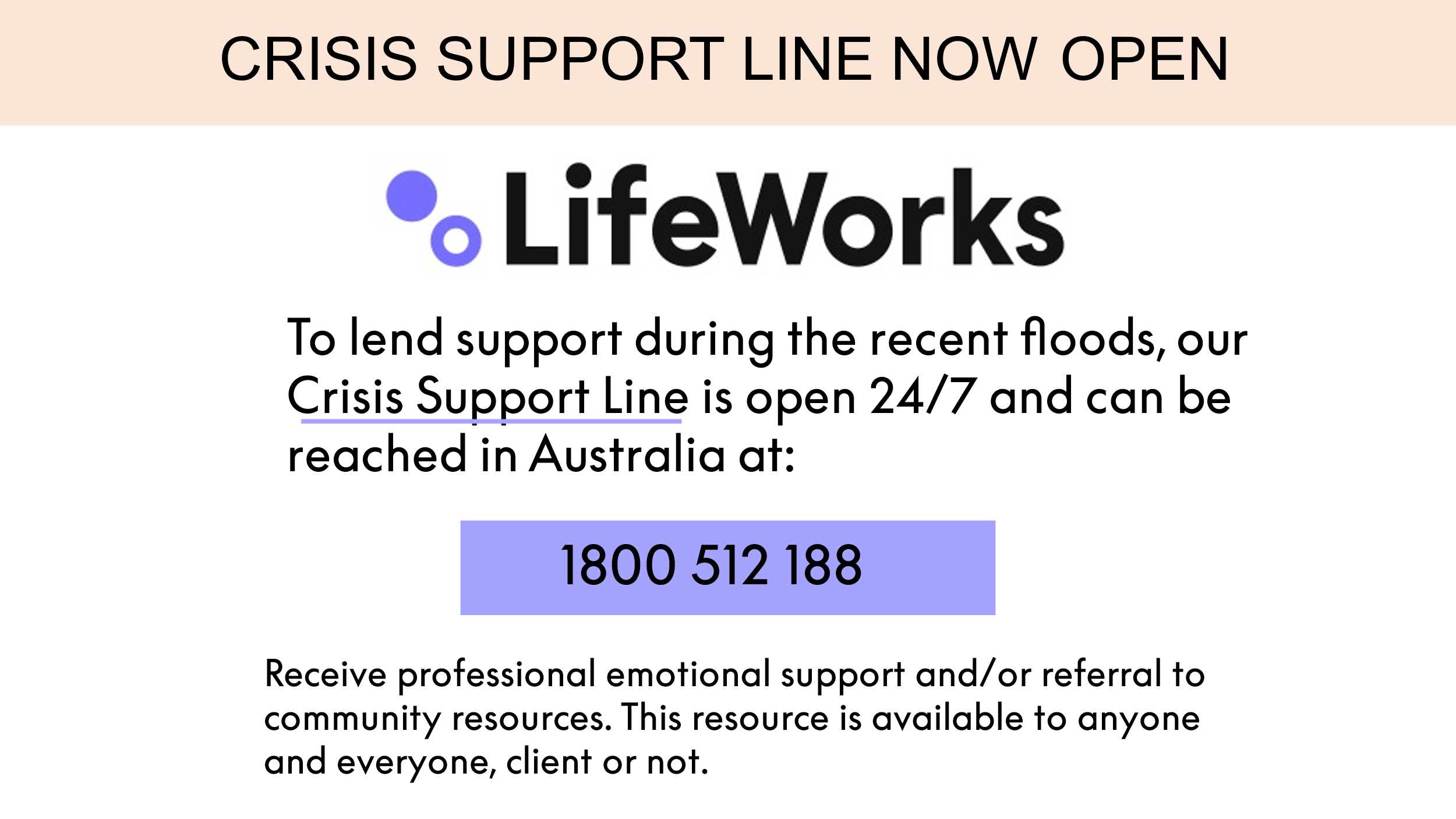 As floods continue to impact different parts of Australia, the affect on both individuals and communities is devastating.
Our friends at LifeWorks have activated the LifeWorks Community Crisis Support Line for anyone in need of emotional support in relation to these events.
The Crisis Support Line is open 24/7 and can be reached in Australia at 1800 512 188.
By calling, individuals will receive professional emotional support and/or referral to community resources.
Please note: This resource is available to ANYONE & EVERYONE, client or not.

We encourage you to share this update with anyone you know who may benefit from the free community support service.