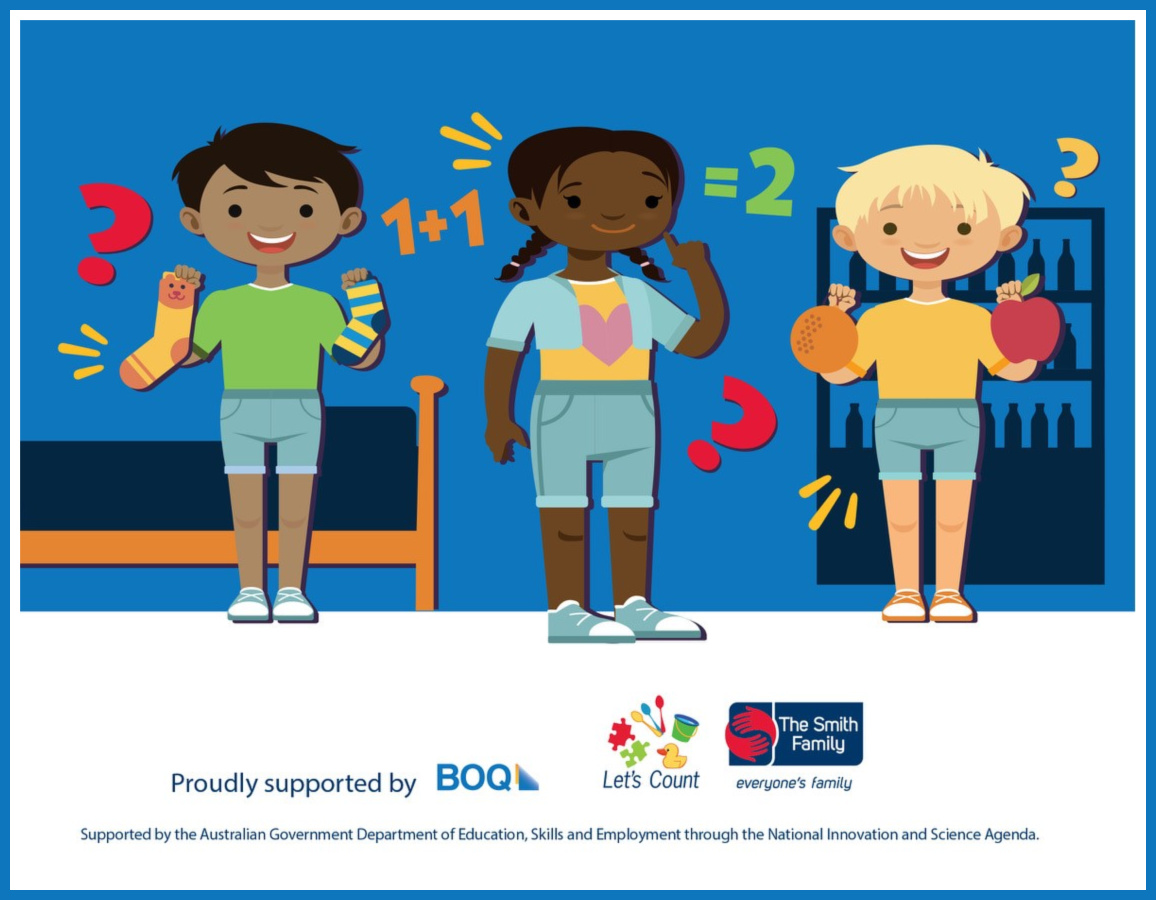 Let's Count is an evidence-based program managed by The Smith Family to support parents and early years educators to develop the maths skills of the children in their care by noticing, exploring, and talking about numbers, counting, measurement and patterns.
It was originally set up to help disadvantaged and vulnerable children in their years before starting school, and has proven to be a useful learning tool for all children. Since its launch in 2011, the program has helped over 168,000 children across the country with their maths skills.
To read the Smith Family Research Report about the need for the Let's Count program, click here.
To underpin its credibility, the program aligns with the Early Years Learning Framework and meets National Quality Standard requirements.
Online Learning
The program offers a practical and tangible professional development opportunity for Early Years Professionals via an online learning portal.
The Let's Count Parent Bot
To complement the Let's Count learning programs for early years professionals, the program has recently launched a new tool on Facebook Messenger to help parents support children with their maths skills whilst at home or out and about.
The Let's Count Parent bot is an interactive platform that uses everyday activities and objects to suggest ways in which parents and carers can support their children's maths learning. The program is packed with a wide range of activities that are easy and fun.
For more information about the Let's Count program, visit the website here.