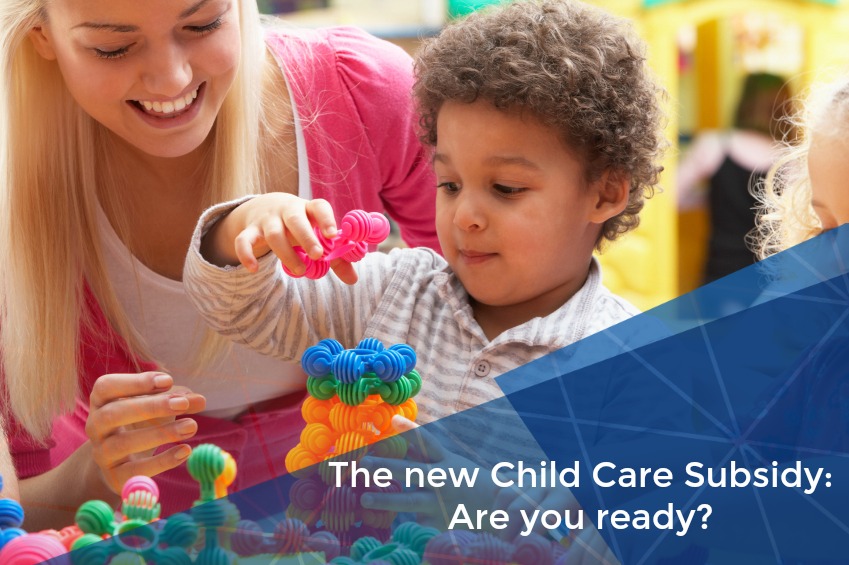 As many Early Childhood Education and Care (ECEC) service providers would be aware, under the
new Child Care Package
which takes effect on
2 July
, approved service providers will be required to report drop off and pick up times for each child when submitting their weekly session reports to the Federal Government. This can be done via an electronic solution or entered manually into your third party software.
The good news is the government has recently announced a 6 month delay for enforcing this requirement, following feedback from ACA and the ECEC sector more broadly about the enormous practical implications of having to report this information.
Whilst the Minister's Rules regarding this requirement do not specify how ECEC services should collect this information before reporting it electronically, the reality for most centres is that manual collection of this data on a daily basis would be an onerous task. The practical solution for many centres would be the installation of new software designed for this purpose, allowing families to notify their drop off and pick up times on a daily basis via a quick, easy electronic process, with the resulting data automatically uploaded into the software system.
However new software comes at a cost and requires service providers to do their research to ensure they purchase the software solution that best suits their centre's needs. The installation of new software also requires the education of staff and families to ensure that the new process is working effectively and offers a reliable mechanism to get this data to government as required.
For this reason ACA has relentlessly argued that the government should acknowledge these practical implications, including the anticipated costs of installing any new software, and allow for a delay in enforcing this reporting requirement under the new Child Care Package considering the enormous amount of change the sector is already implementing on 2 July.
We are grateful that the government has heard these concerns and agreed to a 6 month delay for enforcing this requirement. This means that ECEC services have additional time to do their research and work out a practical, reliable solution that best meets their individual needs .
Meanwhile we encourage our members to start the conversation with their existing CCMS software provider about their activities in this space and their expected timelines, to ensure that they will be ready for you to adequately transition to software which is compliant with the new IT system.
You may also wish to explore other software providers on the market, to ensure that you are well informed when making a decision. You can visit DET's list of registered CCMS software providers
here
.
ACA also encourages all ECEC services to give some thought to the repercussions of the new Child Care Package on their families - whether they will continue to be eligible for a rebate, whether the rebate amount will go up or down and whether families may increase or decrease their number of days or hours using the service as a result of this change.
In this context, we urge all ECEC services to start considering their business model options and determine the most sustainable way ahead under the new system.
ACA's Flexible Affordable Modelling Tool (FAMT) has been designed for this purpose, to help ACA members make more informed decisions on pricing structures, including potentially varied sessions, to ensure your service(s) remains viable, sustainable and able to continue delivering high quality Early Childhood Education and Care. The tool will hopefully assist in providing flexibility to the needs of families in your local community under the new Child Care Package.
We encourage ECEC services to get started using this tool as soon as you can to explore your options and decide on the best way ahead for your service.
ACA members can access the new FAMT via their state body's member-only webpages. Just sign in to your
local state body website
and look for the "FAMT (modelling tool)" menu item in the Members tab. Non-members wishing to access the tool are encouraged to contact their state body to discuss their membership options.