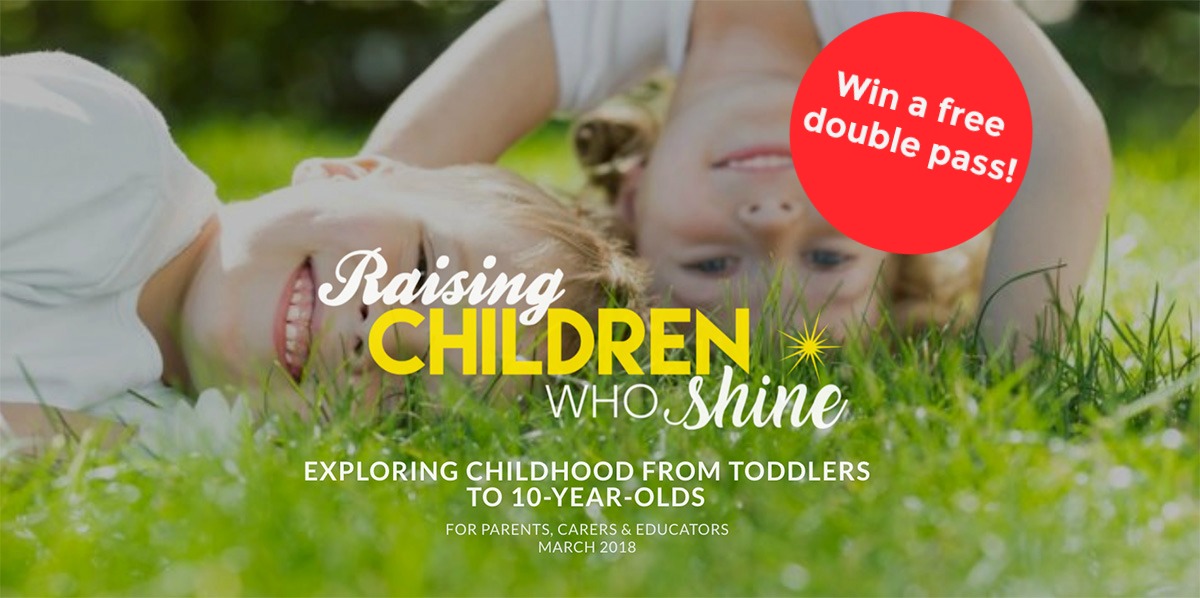 ACA and Maggie Dent are giving away three double passes to Maggie Dent's Raising Children Who Shine conference series being held in Perth, Sydney and Brisbane this March. The conference will feature four leading experts from Australia and overseas discussing some of the key challenges faced by those raising or working with children. As well as bringing parents and educators together, the conference will explore issues such as disciplining children, making a successful transition to school, stopping the fights over technology, connecting to kids even when they're challenging, supporting boys to get to and through school and more.

Just fill out the form below to enter the draw. Winners will be announced on Monday 29th January.

Thank you to everyone who entered the draw! The competition is now closed.
The winners are Flutterbys Preschool in NSW, Murdoch Early Learning - Morley Campus in WA and Bay Explorers Early Learning, Deception Bay in QLD. Congratulations to the winners - we hope you gain some fresh insights from the conference.