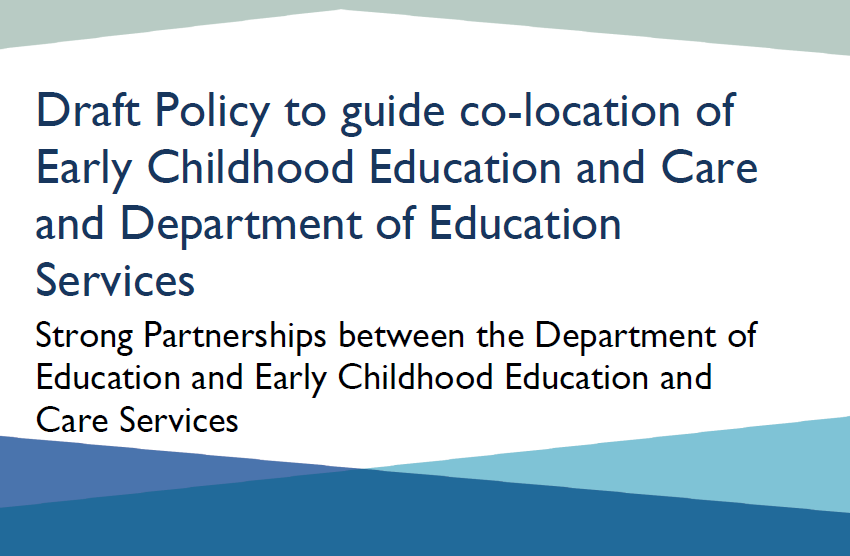 Following the Tasmanian Government's recent release of their Draft Policy to guide co-location of Early Childhood Education and Care and Department of Education Services, ACA Tasmania (ACA Tas) has written to the Department of Education, Minister for Education Jeremy Rockcliff and Shadow Minister for Education Michelle O'Byrne, expressing a number of concerns regarding the content.
ACA Tas believes that inadequate sector consultation in the initial development of the policy has created a poorly conceptualised policy with significantly confused strategic intent.
You can view the relevant documents below:
ACA Tas members are passionate, interested and available to participate in this process, prior to the policy being re-circulated to the sector for final feedback.